QUEZON CITY –October 9, 2020 the students of the Recoletos School of Theology met online to celebrate the institution's special day. This is in line with the celebration of the Solemnity of St. Thomas de Villanova, the patron of studies of the Recollects.
Classes in the morning were cut short to give way to the celebration.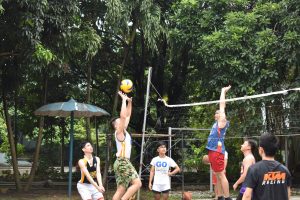 The program started with the introduction of the newly appointed Rector (Fr. Leander Barrot, OAR) and Dean of Studies (Fr. Ian Anthony Espartero, OAR). In their messages, both recognize the challenges brought about by the demands of the "new normal" as well as the requirements of upgrading the status of the institution's ecclesiastical affiliation and civil accreditation.
The present circumstance no matter how difficult it may seem will never hinder theological and human formation.  Rather, students are to search for the positive side and the beauty hidden behind the current situation.
The morning session culminated with the midday prayer attended by different participating congregations online.
In the afternoon, an online bingo games with specific prizes sponsored by the RST –RFC Community was held.
Although it was a rather simple celebration, unlike the previous years, it was nevertheless a joyful bonding among brothers who barely have seen each other in person for this academic year.