RST, RFC: OUTREACH PROGRAM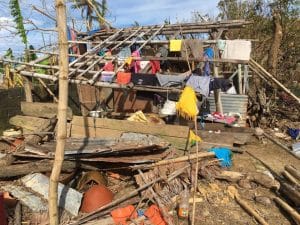 Recoletos School of Theology and Recoletos Formation Center in partnership with St. Ezekiel Moreno Novitiate-Recoletos, Secular Augustinian Recollect Fraternity de Antipolo and lay partners initiated outreach activities for victims of the typhoons Rolly and Ulysses.
The relief operation were conducted in three different places.  In Tiwi, Albay, the friars of OAR through ARCORES de Filipinas together with the Augustinian Recollect Sisters (AR), SARF, and the Camillian Sisters (MI) and lay partners distributed relief good for the victims.
In Marikina City, food packs, groceries, and boxes of clothing were given to the evacuees who stayed in Barangay Tumana Evacuation Center
Groceries and Clothing repacking in Antipolo with the OAR Novices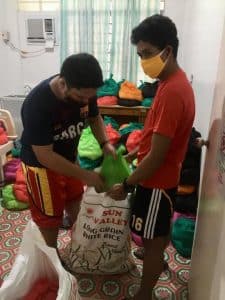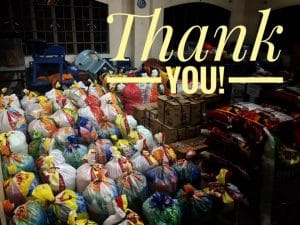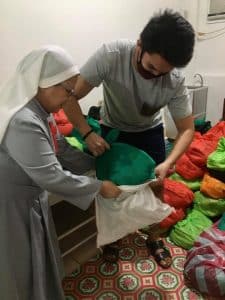 In Cagayan, the Recoletos School of Theology donated financial assistance to support the outreach programs of the Sisters of St. Paul of Chartres-Cagayan.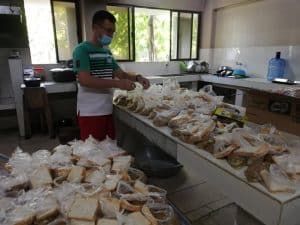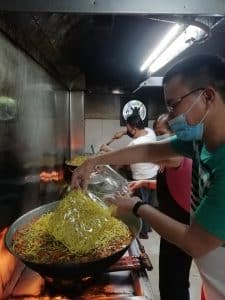 Prior to the onslaught of the two typhoons, RST-RFC, responding to the pandemic, conducted the giving of 2,500 face shields to the tricycles drivers in Pasong Tamo Area, Quezon City and 1,000 face shields in Tondo, Manila. Food Packs were also given to those who are living by the streets. Financial aid was also extended to poor elementary pupils in one needy sitio in the Island of Casian, Palawan.
Supporting the RST-RFC Outreach Program are generous families and individuals extending financial support as form of fulfilling their corporal acts of mercy in this time of distress and calamities.
The friars of RST-RFC are very much grateful for their unwavering support.
By: Fray Jhoben M. Rodriguez, OAR