The institution to the ministries of acolyte and lector was incorporated to the Holy Sacrifice of the Mass at the Our Lady of Consolation Parish last May 4, 2019.  The celebration started at six o'clock in the morning. Fr. Dionisio Q. Selma, the Prior Provincial of the St. Ezekiel Moreno, presided the Eucharist and the Institution of Ministries.  Formators of RFC and from the other congregations also concelebrated in the Eucharistic Celebration to witness the institution of their formands who stayed at RFC for their academic formation.In the presence of the faithful the brothers who were instituted to the ministry of lector were: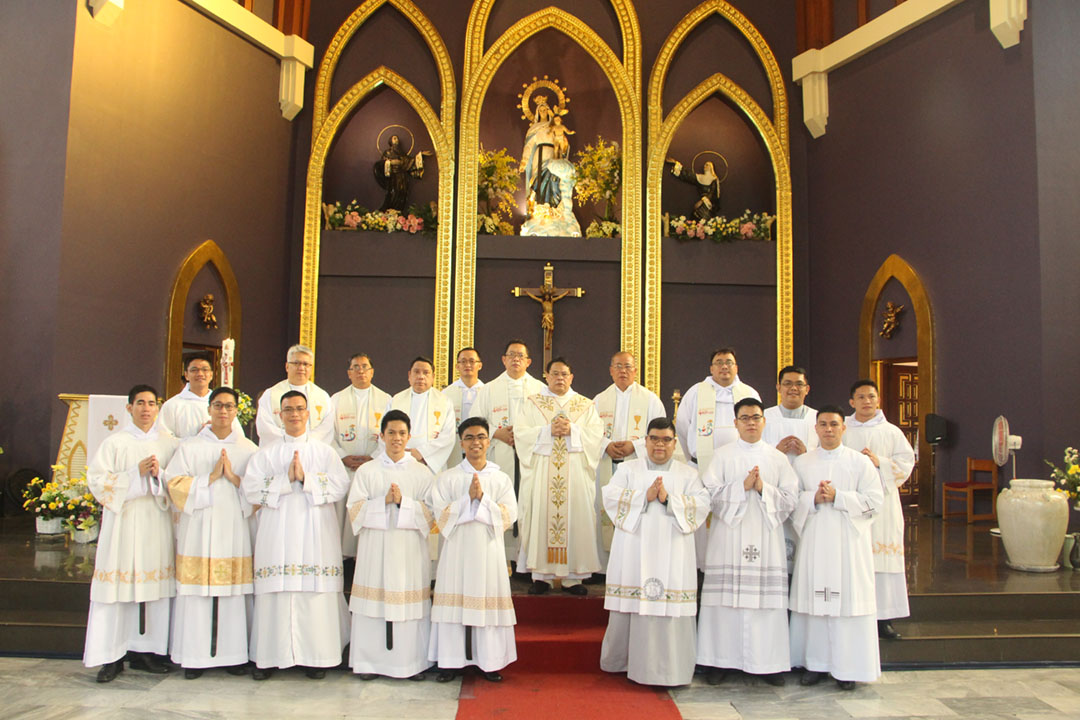 Fray Helfrid Palmis, OAR
Fray Nero Bautista, OAR
Fray Jose Enrico Gallego, OAR
Fray Rey Jay Quevedo, OAR
Fray Renz Calex Soriano, OAR
Fray Jhoben Rodriguez, OAR
Brien Panagsagan, ESHT
Marco Peter Dasco, DS
Maximilian Evardoni, DS
William Julao, MMMP
Joselito Dumogho, MMMP
Likewise, in the presence of the faithful in the parish, the brothers who were instituted to the ministry of acolyte were:
Fray Jay-Jasper Jamelo, OAR
Fray Jovanie Siesmundo, OAR
Fray Joshua Olaivar, OAR
Fray Ricky John Austria, OAR
Fray Ivan Rhey Mislang OAR
Fray Jhyryx Vincent Gamulo, OAR
Fray Ivan Cuison, OAR
Fray Jazzy Jeff Montañez, OAR
Fray James Erold Gatinao, OAR
Fray Ralp Andrew Cepe Jr., OAR
Herbert James Hantsch, DS
The whole celebration was done not only in front of the table of the Eucharist but also at the tables in the RFC refectory where the formators and formands gathered for the agape.
Fray Ralp Andrew R. Cepe Jr., OAR