Br. Arun David defended his Masteral Thesis on "The Eucharist as center of Guanellian Institute" last  March 20, 2019 at 2 pm at Recoletos School of Theology.
The defense was successfully made before the panel members: Fr. Kenneth Joseph L. Onda, OAR, Fr. Ranielle P. Pineda, Fr. James C. Castelo, OAR, and his adviser Fr. Jeffrey Zuniga.  Fr. Leander V. Barrot, OAR, acted as the moderator.  There too were his formators and some of his batch mates to support him in his thesis defense.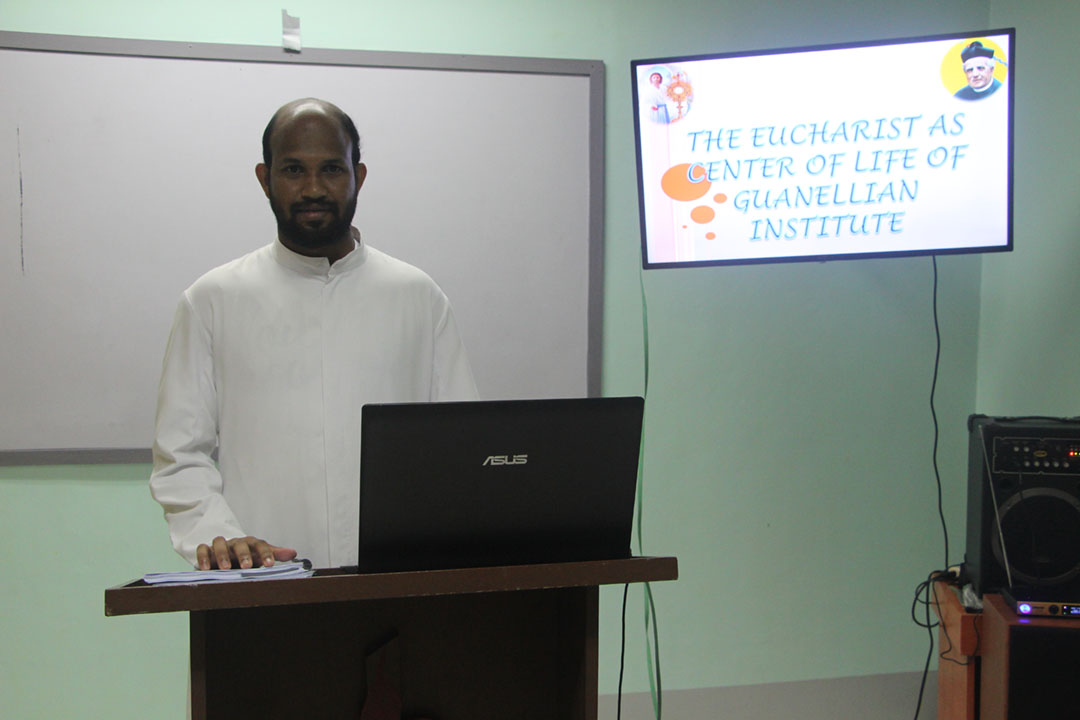 In his research, he explained the Holy Eucharist in general then he defended how the Holy Eucharist served as the center of the Guanellian institute based on the writings, life and tradition of the Institute and its founder.  The panel members appreciated the hardwork of Br. David and also suggested some details for additional perspective to the research. His adviser Fr. Zuniga in his comments said that looking at the Holy Eucharist from the point of view of the Guanellian Institute is the novelty of the thesis of Br.David.
As Zora Neale Hurtson states that the research is a formalized curiosity which is poking and prying with a purpose. Indeed, the hardwork of Br. David led him to defend his thesis successfully. The panel members wished that the research be a help to him personally and a contribution to the Congregation he belongs to and to the Church he will serve.
Fray Jay-Jasper P. Jamelo, OAR